Win7 X Folder is Simple freeware File and Folder utility for windows. Win7 X Folder is a multipurpose utility which can be used to perform many common operations on files and folders. Bach rename many files and folder at a time using unique renaming templates (rules), Perform Search operation on both File, Folder Names and it's contents, Save a list of Files and Folders to a TXT or CSV (Comma Separated Value) File with information such as File/Folder Name, Size, Date of Last Modification. Perform all these operations simultaneously by switching between tasks using the simple tabbed interface.
Features,
Very neat and easy to use tabbed interface.
Perform multiple operations at a time.
Multi-threaded (very fast compared to last version )
Very small in filesize 290KB (40kb when compressed).
Portable, No installation is needed just run it directly, which makes it best suited to carry around in a pendrive.
Supports all version of windows operating system including windows vista, windows 7 and windows 8 (both 32bit and 64bit).
List of Files and folders can be saved to a file along with their sizes and other info. (.txt or .csv)
A simple search functionality allows you to perform search operation on file – folder names and their contents.
Rename multiple files and folder at a time using easy to use templates (Just fill in the blanks, you are ready to go!)
Search results can be saved to a file.
Screenshot:

Need Help? Quick Tutorial
Visit our Blog


System Requirements:
Windows XP, Vista, 7, 8 or higher,
.Net Framework 3.5 or higher,
Improvements:
Improved Search Functionality.
Improved User Interface with multiple tabs.
Fixed Stability issues.
Low memory footprint.
Multi-threaded
Support for command line arguments.
Example for using through command line argument:
"Win7 X Folder.exe" "E:My files"
Awards: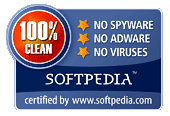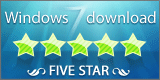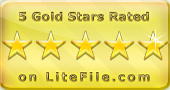 "Win7 X Folder – powerful, simple-to-use and friendly freeware that helps you search, manage, list or batch rename the content of any folders."
– Softoxi.com
Older Versions:
Download Win7 X Folder v1.0
Download Win7 X Folder v1.2
Download Win7 X Folder v1.5
Information:
How to Batch Rename Files and Folders
How to Save the List Files in a Folder